Rapid launches Powercurve technologytm – reducing the force required in
staple guns
by up to 65%
Rapid, the European market leader today, launches a radical development in force reduction for manual staple guns.
The patented technology called
Powercurve
reduces the force required to 'fire' a staple gun by up to 65% and also uses physiotherapist inspired technology to fundamentally change the way power is used.
New products launched today with a range of
Powercurve mechanisms
inside require as little as 35N to 'fire' compared with a maximum of 100N in traditional staple guns this is a reduction of 65%.
Powercurve technology
was developed in conjunction with physiotherapist Lotta Runeson who has carried out a number of studies into the muscles in the arm and how they are used in the manual stapling action.
Her results wase published in an academic paper in 2014.
The studies noted how much force was required to fire a traditional staple gun using both absolute measures of force and the Borg Scale, which rates physical tasks from 0 (at rest) to 10 (the most physical effort you can give).
In addition to measuring power Lotta was also able to study the power curves of both the hand and traditional staple guns.
The infographic produced with this study clearly shows where the maximum power is required for a traditional staple gun as well as where the maximum power is available from the hand and arm.
By mapping these two, Rapid have been able to develop a revolutionary mechanism that matches the power curve of the human hand perfectly.
When this was combined with the overall power reduction of up to 65% the overall effect was to reduce staple guns from a 5 (hard) to a 1 (Really Easy) on the Borg scale.
Powercurve technology
will be used in 3 new staple guns, ALU953 and ALU940, aimed for the do-it-yourself market.
At the same time, Rapid continues to deliver force saving innovations by upgrading their professional staple guns with a patented force setting mechanism that uses 'gears' to give the user more control in how much force is needed at any one time.
The all in all 8 models of force optimized staple guns follow the concept "Energy Saving Stapling".
At the launch of the new technology, the Rapid spokesperson Helena Andersson said "With so many inferior force reduction products on the market, we felt strongly that we should develop a solution from the ground up so it seemed the best place to start was with a physiotherapist.
The products we have developed this way are significantly better than anything else available today so we feel justified in saying it really is a revolutionary development for this market."
Physiotherapist Lotta Runeson added "I was very excited to work on this project as the opportunity to apply my academic findings into a product that will make a difference to people's lives is very fulfilling.
Although I studied professionals who are using these tools all day, I am especially pleased to see a solution for the home market, as occasional use by do-it-yourselfers can cause as much discomfort as the more obvious long term challenges."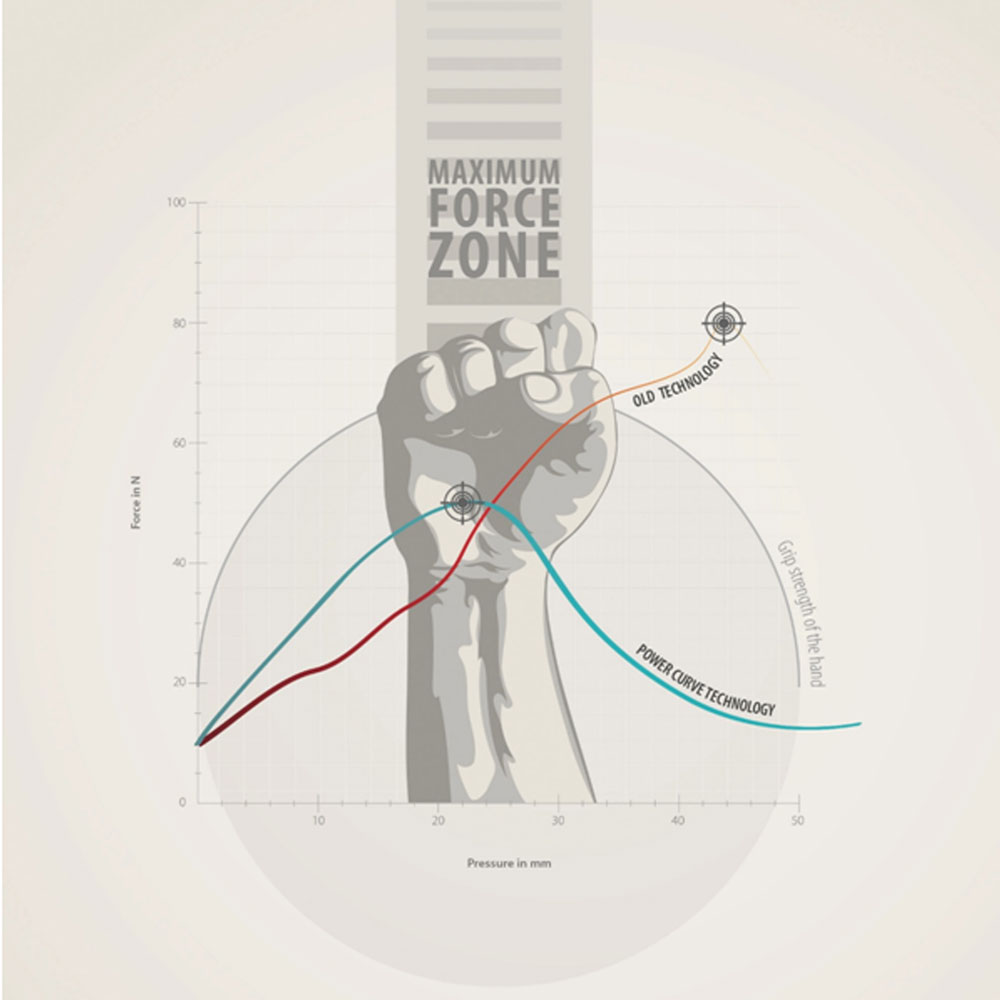 Note:
The Borg Scale
The Borg CR10 Scale is a rating of perceived exertion: It's a method for measuring overall perceived exertion, effort and fatigue in physical work.
It is a relative scale, starting with "nothing at all" which rates a 0, and ends with "maximum exertion" which rates a 10.
Source: Borg, G. (1998): Borg's Perceived Exertion and Pain Scales. Champaign. IL: Human Kinetics.
Perceived exertion
is the answer to the question, 'How hard was that workout you have just did?'
In other words,
perceived exertion
is the subjective feel of how difficult a particular workout was to that athlete on that day.