Display: 1-3 from 3 products
Filters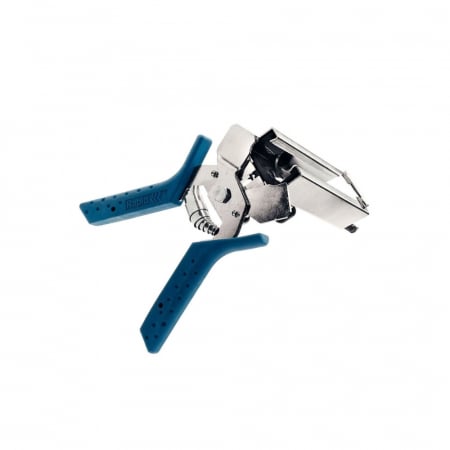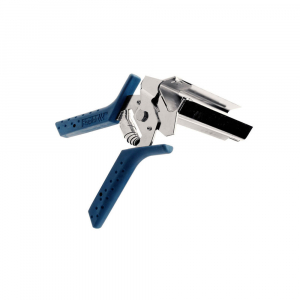 Vine pliers are specially designed for securing large branches or vineyards on horizontal wires.
Vine pliers are entirely made out of metal chrome and have integrated magazines for storing hog rings, what makes them ideal for working on large projects, such as vineyards or blackberry/raspberry branches, so they are popular among gardeners, grape growers and wine producers.
Choosing the hog rings you should consider
1. The thickness (diameter) of the branches you want to secure. There are three available hog rings: C50 (Ø4-14 mm), C75 (morning Ø6-18 mm) si C85 (Ø6-20 mm).
2. The lifetime of the specific securing – steel rings for one season or aluminium for longer periods and higher resistance against humidity.

Closing the LIG Rapid vine pliers has multiple advantages.
1. They can function under any weather conditions. Vine pliers Rapid LIG150 and Rapid LIG175 require minimum maintenance;
2. You only need one hand to handle one, using the other one for holding the branches you need to secure;
3. The special design of the vine pliers reduces the time you need in securing vineyards;
4. Using the Rapid innovative ways in securing vineyards you will need less workers;
5. The steel hog rings are made of is soft and elastic , allowing the hog to extend once the branch is secured, not causing any strangulations.
6. You can secure plants, small trees and vineyards up to 20 mm, depending on the hog rings you are choosing.
7. Un-securing branches and vineyards in the spring is easier.
8. You don't need special training using the Rapid vine pliers. You load the magazines and get working.
9. Simple, easy and quick!

The Rapid LIG175 vine plier uses HOG C75 rings and C85, and the Rapid LIG150 uses HOG C50 rings.