Rapid RP05 Eyelet Pliers is a tool that crimp eyelets through a hole in a piece of fabric or other material to prevent the hole from breaking or breaking. If you want to mount an eyelet, simply drill a hole in the material with the built-in punch so you can position a hole inside it. After placing the eyelet in the hole, tighten it into the pliers to secure it.
Installing an Eyelet with Pliers: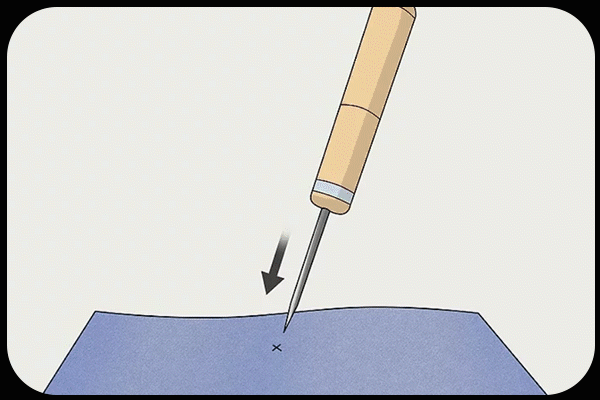 Drill a hole in the material that is the same size as the eyelet you want to fix. The hole can be made using a incorporated punched into the Rapid RP05 plier.
If you want to pierce a thin material, such as a fine fabric or paper, you can use
a scissors.
Insert a eyelet through the hole so that the flat part is under the material. Eyelets are metal rings that you usually find mounted in the holes for laces, ropes etc. You can buy the eyes from
here.
Place the material on the work table and insert the end of the eyelet cylinder through the hole so that the wider part is underneath.
Attach the Rapid RP05 clamp jaws to the eyelet and tighten the handle to close them.
CAREFUL!
The end of the cylinder on the eyelet will "bloom", so it will not be with a clean, smooth finish as the flat part. Make sure the cylinder is facing the side that is not visible.
Application:
Ideal or fastening eyelets on leather, shoes and canvas, designed for professional and DIY use.
For use on leather, shoes and canvas
Specifications:
Robust eyelet plier
Durable steel body with chrome finishing
Integrated hole punch function
Strong metal parts
Colour coded system for easy eyelet selection and purchasing, uses 4 mm eyelets
Includes a 100 pack of 4 mm eyelets
Contents: One Rapid RP05 eyelet plier, includes 100 eyelets of 4 mm
Characteristics:
Dimension: 14.5 x 2 x 27 cm
Weight: 350 g
2 year guarantee!