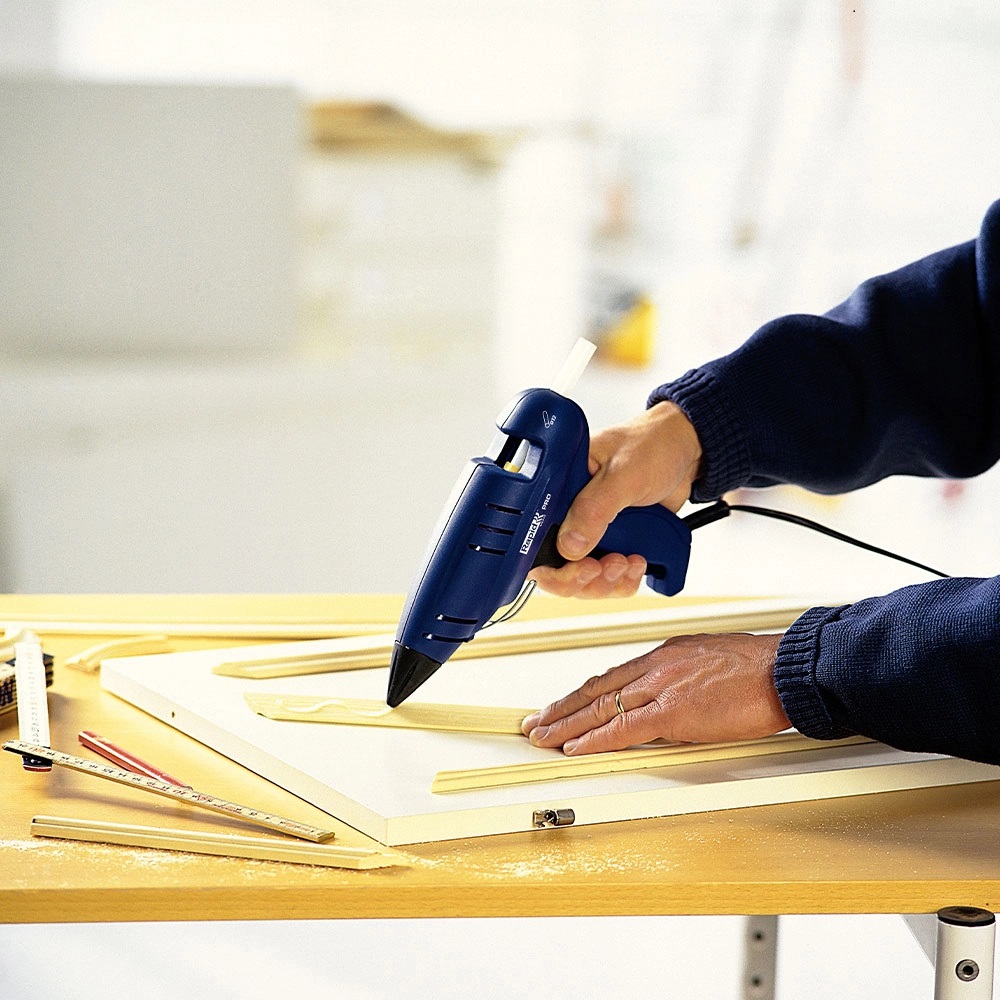 Gluing
Do you know that RAPID is the market leader when we talk about glue guns? Just like all RAPID products, glue guns RAPID are renowned for their high quality, smart functions and design features that enhance the user's experience and make every job as easy and efficient as possible.
Glue guns
A good glue gun can be the difference between a job well done and a job with less impressive results.
For example, a RAPID glue gun will not drip and clog up with old glue residue. There are a lot of areas of use it, and if you switch the different kinds of glue sticks you can use the same glue gun to bond a wide variety of materials.
RAPID glue guns heat up quickly, minimising the need to wait before getting to work and represent the market's strongest line of glue guns for any kind of assignment or application.
They are ergonomically designed, easy to use and available in electrical, rechargeable or battery-powered versions,RAPID glue guns optimise efficiency and deliver quality results.
Glue sticks
Hot-melt adhesives RAPID have a lot of advantages. They're free from toxic components, they don't spill and they provide the best way to long-lasting, quick drying fastening.
RAPID maker has developed the market's widest range of glue sticks for any application for to cover every application and requirement.
RAPID range encompasses technical and professional glue, glue for a wide variety of materials and glue in different colours. So, no matter what you want to bond, to achieve the best possible result, we always recommend RAPID glue sticks.