WARRANTY "NO MATTER WHAT!" 2019
Campaign description:
Launch of a unique, free warranty for the labeling equipment

DYMO Rhino 5200 Kit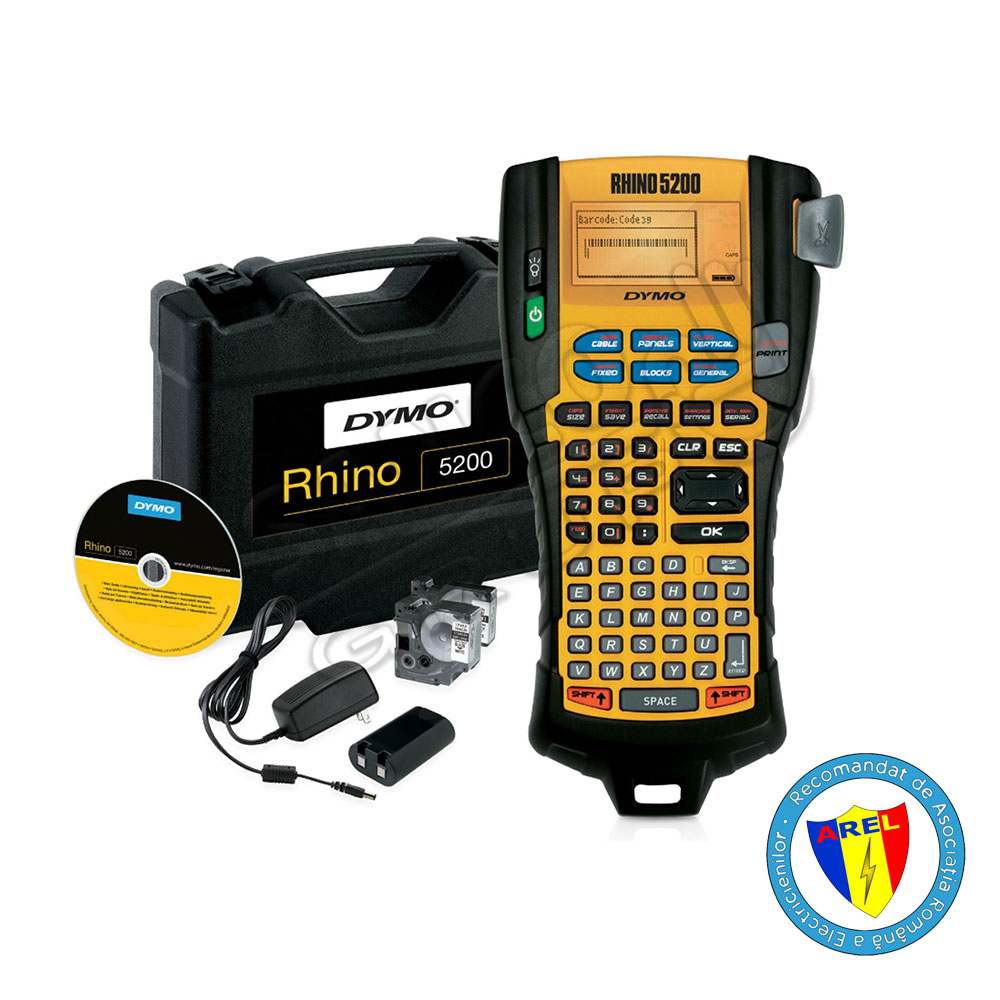 Warranty "NO MATTER WHAT!"* provides AREL partners, a program that offers satisfaction, safety and freedom when purchasing a
DYMO
Rhino 5200
labeling equipment
.
It offers many benefits:
1.
Satisfaction guarantee
– The customer can use the product for work or fun, but if it is not completely satisfied with the equipment purchased, you can return it within two weeks from the date of purchase (invoice date).
No Matter What!*
We are convinced that only benefits you get using our products and working with us in training programs.
We guarantee 100% it's worthing!
If for various reasons, do not you think that the products were useful let us know.
We will refund the full amount paid! We do not promise you, we guarantee!
2.
In case of accidental damage coverage
– Sanco Grup will replace equipment if it has been damaged accidentally in the first half of the purchase date.
No Matter What!*
3.
Coverage for theft
– Sanco Grup offers customers identical or equivalent equipment if the original labeling machine was stolen in the first year from the date of purchase.
It is sufficient to present the report issued by the Police (in which the device model will be specified) and the invoice proving the purchase of the equipment from Sanco Grup.
Warranty "No Matter What!"
is a package offered free AREL partners and provide them with extra security in terms of quality and reliability of the equipment distributed by Sanco Grup.
We also want in this economic situation, our customers enjoy more freedom.
*Terms and conditions:
This special warranty applies only to DYMO Rhino 5200 KIT variant (product code - DY841460) purchased in 2019;

It is in addition to the warranty offered by the manufacturer – 2 years warranty;

The products that benefit from this guarantee will have on the certificate of guarantee the inscribed: Warranty "NO MATTER WHAT!".
You can see the full range of Dymo industrial labeling systems.
Click here
What should you do?
Order Rhino 5200 kit labeling equipment from the site www.sancogrup.ro, fill in the data for issuing the facsimile, and in the Comments section write the mention "Partener AREL".
We do the rest! Simple?
Offer validity period: 1 aprilie 2019 – 30 iunie 2019!
In limit of stock
Sanco Grup srl, str. Bonea Marin, nr. 23, sector 3, Bucuresti, 032078
Contact: 0752.645.008; email:

vanzari@sancogrup.ro