Screw Removal Pliers M2 ENGINEER PZ-57 for electronic components, small-sized and ESD-safe (Electrostatic discharge). Ideal for removing stripped or special screws of small size. ESD-Safe handle made of thermoplastic black elastomer featuring oil resistance. Grip end with strap hole. Patented technique.

Features:
Bite screw head and unfasten it

Both vertical and horizontal serration for anti-slipping

Especially designed for small screws

Special screws are also easy to remove

Strap Hole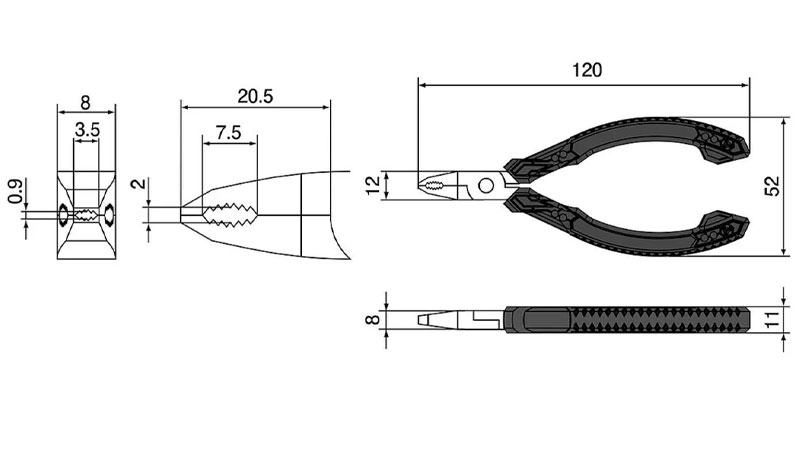 Aplications:
Material: Otel carbon,Elastomer
Overall length: 120mm
Cutting head width: 12mm
Protection working under voltage: Nu
Package Contents: Cleste de indepartare a suruburilor sficuite ENGINEER PZ-57, 120mm, 100g, fabricat in Japonia
Produced: Made in Japan
The products found on the site www.sancogrup.ro are present and on public procurement SICAP platform, under the registration of the CPV concerned;
You have chosen a product or service from nooastra offer, you want to purchase and is not available in the SICAP? Contact us to publish;
Payment can be made by OP, before delivery at our treasury accounts in the 24-30 days of the month.