Rapid Screw Extractor ENGINEER DBZ-60G is a 2-in-1 Screw Extractor, time-saving rapid removal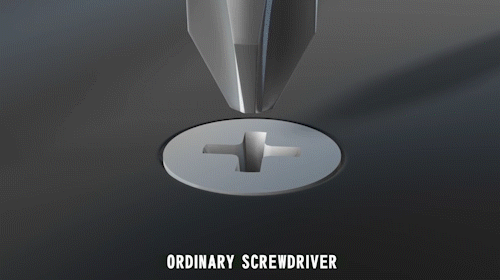 No pre-preparation required!
1st Bit requires no hammer. Simply press down on the screw & twist it out!
2nd Bit features a sharp blade that is hammered into the stripped screw recess
High-torque handle grip - standard 6.35 mm (1/4") hex drive

Features:
Special screw driver for screw extraction

No power supply or drilling required

2 bits, for more possibilities

High-torque handle grip

Shock-absorbable rubber sleeve included
Specifications:
Material

Bit: Carbon Steel

Sleeve: TPR

Grip: ABS, Nylon

Weight: 135 g
Package Contents:
Handle Grip for DBZ (Green) (DBZ-50G)

Philips screw #2 Press & Twist type bit (DBZ-51)

Philips screw #2 Strike & Turn type bit (DBZ-52)

Rubber Sleeve for DBZ-52
How to use the Rapid Screw Extractor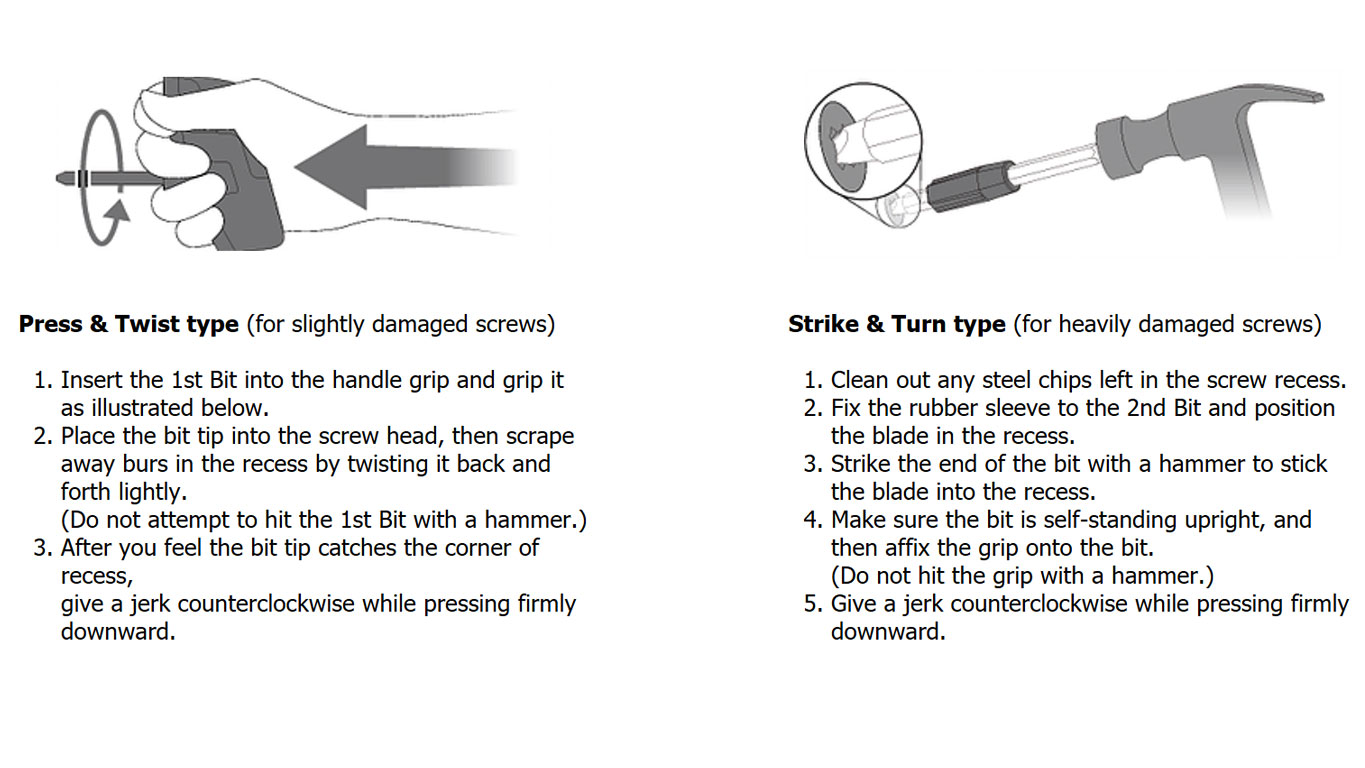 Other video presentation, Source Engineer Japan:
Material: TPR,ABS,Nailon,Otel carbon
Protection working under voltage: Nu
Package Contents: Extractor suruburi rapid ENGINEER DBZ-60G,2 in 1,135g,verde,fabricat in Japonia
Produced: Made in Japan
Maximum label width: 12 mm
The products found on the site www.sancogrup.ro are present and on public procurement SICAP platform, under the registration of the CPV concerned;
You have chosen a product or service from nooastra offer, you want to purchase and is not available in the SICAP? Contact us to publish;
Payment can be made by OP, before delivery at our treasury accounts in the 24-30 days of the month.