Cable Shears ENGINEER PK-50 it has jaws equipped with very fine curved cutting blades with which you can cut copper wires or cables with different shapes and insulations.
The front of the blade is suitable for very fine cutting of copper or aluminum wires. The second section is intended for cutting vinyl insulated cables, flat cables, cable connections, network cables, 2 and 3 wire power cables, coaxial cables and other types of cables or wires.

WARNING! There are commercially available coaxial cables with black sheath that have a copper steel core, not a copper one. These cables will damage the pliers' jaws. Watch the video below.


Features

Foremost Blades - Wire cutter suitable for copper wires
Main Blade (Rearmost) - Curved blades suitable for insulated cables, make a fine cut surface. Flat cables, Coaxial cables, Power supply cords, LAN cables, etc. are also applicable.

Comparison of Cut Surface

Cable Shears ENGINEER PK-50
The curved blades can hold a cable securely and the shears mechanism enables you to make a cut surface finely

Conventional Pliers

The pressure given from flat blades crushes a cable or it may slip sideways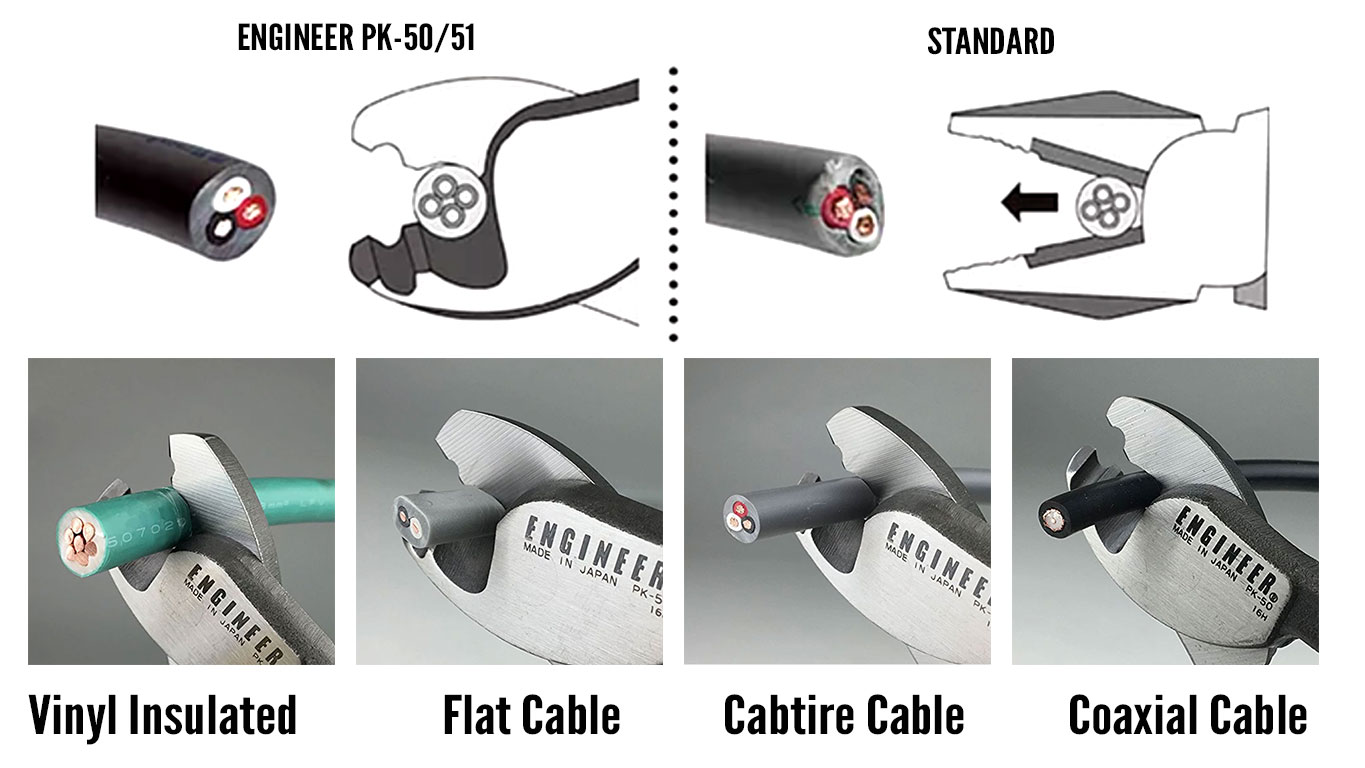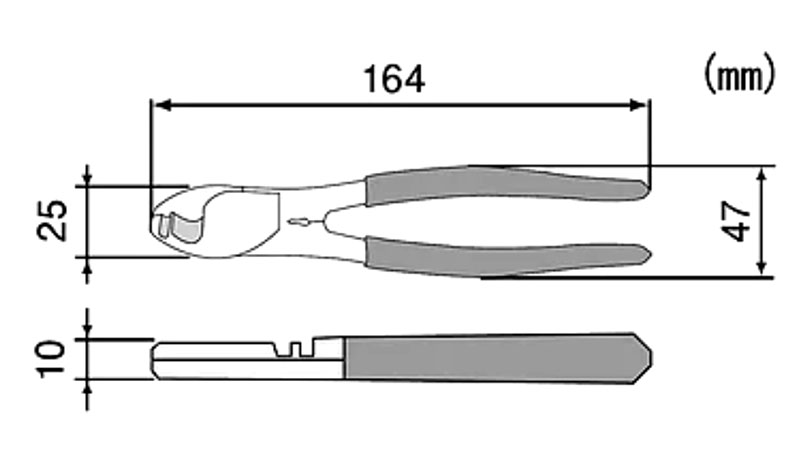 Specifications:
Length: 164 mm
Weight: 150 g
Hardness: HRC58±4
Cutting Capacity:
Vinyl Insulated Cable: 9 mm outside diameter, 22 mm²
Flat Cable: 2 mm x 2 core
Material: Otel carbon
Overall length: 164mm
Cutting head width: 29mm
Maximum diameter: 9mm
Protection working under voltage: Nu
Package Contents: Cleste taiat cabluri ENGINEER PK-50, 164mm, 150g, verde, fabricat in Japonia - ENGINEER
Produced: Made in Japan
Color: Green
The products found on the site www.sancogrup.ro are present and on public procurement SICAP platform, under the registration of the CPV concerned;
You have chosen a product or service from nooastra offer, you want to purchase and is not available in the SICAP? Contact us to publish;
Payment can be made by OP, before delivery at our treasury accounts in the 24-30 days of the month.